Samsung has been one of the big three's in the smartphone industry with Huawei gone from U.S. Samsung has taken over. Samsung's first Note was released in 2011 and it was a huge hit. After that they keep on releasing a new Note phone every year, In 2018 Samsung Galaxy Note 9 was given the title of "Phone of the year" by Marques Brownlee as it had it all, A good battery life, A Very good camera and powerful processor, last year in 2022 Samsung released Galaxy s22 ultra which kind of looked like a Note Series With S-pen As if Samsung was trying to get rid of note series, this year it's almost time for the release of Samsung Galaxy s23 ultra. The tech company is getting ready for its next Unpacked event on Feb. 1, and the Galaxy S23 lineup is expected to be the show's star.
Here's what we're expecting based on rumors, leaks, and Samsung's previous product launches.
Release Date:
A popular leaker Ice Universe claimed to show a Galaxy Unpacked teaser image with a date of Feb. 1. Samsung released a series of phones in 2022, Samsung Galaxy s22,s22 plus, and s22 ultra. This year it might be the same, a mid-range Galaxy s23 with basic specs and a smaller display than the Galaxy s23 plus and ultra, Samsung Galaxy s23 Plus with a larger display size and a better battery, and lastly Samsung Galaxy S23 ultra with all the high-end specs like the best display than any other phone, best battery life, best processor and S-pen.
Galaxy S23 models and sizes:
Samsung has a habit of releasing phones with multiple models and we expect it to do the same this year, Based on previous records Samsung will be releasing an entry-level Samsung Galaxy s23, a step-up Galaxy s23 plus with a larger display, and last Samsung galaxy s23 ultra with all the latest specs.
Sizes are expected to be 6.1 inches for the Galaxy S22, 6.6 inches for the S22 Plus, and 6.8 inches for the S22 Ultra.
Specs:
S23 will indeed be using Qualcomm Snapdragon 8 Gen 2 processor which is the latest from Qualcomm, previously Samsung used only Exynos chips for European models but this time it will release phones with Qualcomm processors in all models. For other specs, we expect the same of 8GB of RAM on the base models, with 12GB being available on the S23 Ultra. Storage will start at 128GB and no microSD card slot.
As for the battery, both the galaxy s23 and s23 plus will have an additional 200 mAh,
the base Galaxy S23 will have a 3,900-mAh battery, a step up from the 3,700 mAh of the base S23, while the S23 Plus will also get a battery boost to 4,700 mAh.
As for the most hyped phone of Samsung, S23 Ultra will have the same 5000 mAh battery
Camera:
The cameras might be the key focus of the new models as it is the basic need of every user in this era of vloggers and social media influencers.. Samsung Galaxy S22 Ultra includes a whopping 200-megapixel image sensor, We didn't see it on the S22 Ultra, but it seems likely that a 200-megapixel sensor will be one of the key bragging rights of the S23 Ultra
The ISOCELL HP2 camera sensor will be used in the Samsung galaxy s23 ultra
Colors:
We might be seeing these colors in the upcoming Samsung phones
Samsung Galaxy S23 ultra Colors: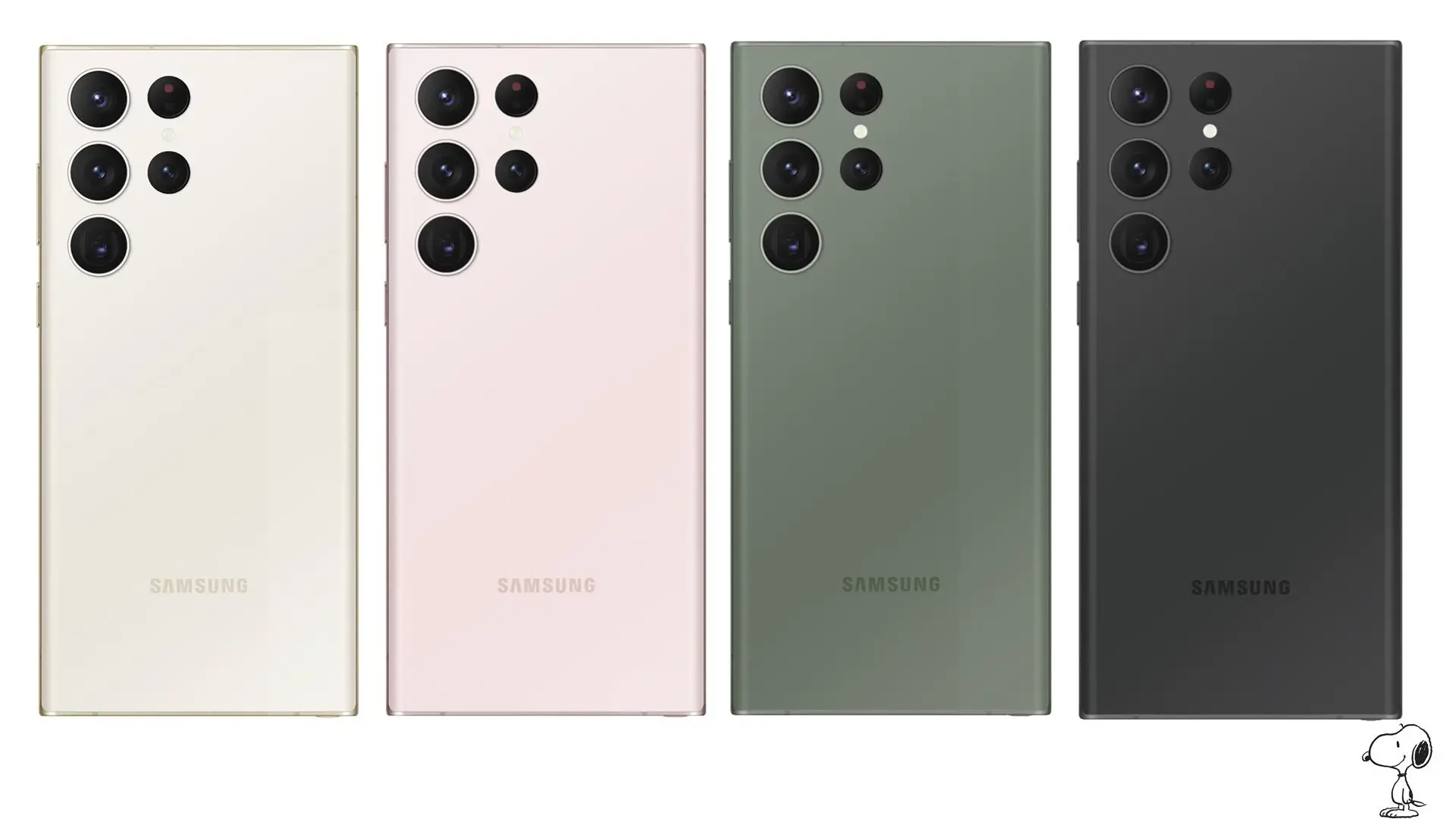 Design:
The Galaxy S23 lineup looks likely to largely keep the Galaxy S22's look, with the Samsung Galaxy S23 Ultra in particular looking very similar to its predecessor. According to a popular leaker, Ice Universe the smartphone is set to measure 6.43 x 3.07 x 0.35 inches, a minor increase from the Galaxy s22 ultra. S23 will be thicker than last year's Samsung Galaxy s22, we exactly don't know the reason yet, it could be a move to increase durability but we are not certain.
According to the leak, the Galaxy S23 will feature a 6.1-inch 1080x2340 display, the Galaxy S23 Plus has a 6.6-inch 1080x2340 display, and the S23 Ultra will have a 6.8-inch 1440x3088 screen. For comparison, this is exactly what the Galaxy S22, S22 Plus, and S22 Ultra currently offer. One potential alteration for the Ultra is its weight, which may increase due to extra metal parts.
Other features:
A reputable report claims the Samsung Galaxy S23 range could get satellite communication for handling emergency messaging when a phone is out of traditional cell signal. Apple also introduced this feature Emergency SOS via Satellite communications with the iPhone 14
As with the iPhone 14, using satellite communications won't be like connecting via your regular network. Just as Apple only allows emergency SOS text messages and location sharing via the Find My app, Samsung's implementation will reportedly be limited to SMS and low-resolution image sharing. Image Sharing will help pinpoint your exact location by sharing images of identifiable sights you can see nearby.
Price:
Assuming Samsung will launch more than one model, the S23 range will come at three main prices. We think Samsung will Stick to last year's prices. Last year, the base S22 launched with a price of $800, while the S22 Plus model started at $1,000 and the high-performance S22 Ultra Started at $1,200 in the US last February.
Conclusion:
Not only Samsung but all other smartphone companies launch their flagships with the latest Specs and the latest camera but there is nothing new and innovative. Every year they release a phone with the latest specs and the latest camera setup with a slightly improved battery. These things are good only on paper, but from the user's part, this doesn't make any difference For example if you buy an S20 Ultra released in 2020 and compare it with an S21 Ultra released in 2021, You'll find that there is only a difference in terms of specifications, but in terms of user experience, there is not much to notice, All the games are compatible. All the pictures taken are great portrait mode is great and everything else is top-notch. This year, it will be the same, the cameras will be slightly better than the last year, Also the design will be the same, with no extraordinary difference. No breathtaking Bezel-less no front camera display. But it's better to have the latest smartphone than to have a phone that does the same things but is old.